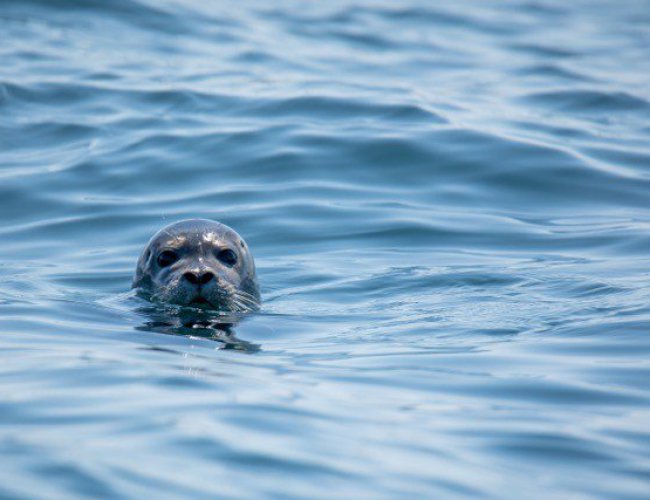 Wildlife
Argyll and The Isles is home to some fantastic wild animals and birds. The landscape surrounding Portavadie allows you the opportunity to discover some of Scotland's most iconic wildlife, including golden eagles, otters and red squirrels. As you explore Argyll's hills, forests, lochs, shores and seas, you'll be treated to some unforgettable wildlife encounters. Keep your eyes peeled and don't forget to pack your camera and binoculars!
Red squirrels
Argyll has a healthy population of red squirrels, and the Cowal peninsula, with its many woodlands and forests, is a great place to spot them. The best time of year to see red squirrels is in spring when they're out and about getting their dreys ready high up in the trees and autumn when they're gathering food for the winter.
Seals
Seals live all around Argyll's coastline and you'll see these curious creatures basking on the rocks, swimming in the sea and popping up in bays.
Birdlife
There's something for the birdwatcher all year round. One of the most spectacular sights must be the autumn arrival of thousands of white-fronted and barnacle geese. In spring you can see wading birds, including snipe, lapwings, redshanks and curlews. Keep a look out and you might spot some golden eagles soaring through the skies.
Red Deer
These magnificent creatures, Britain's largest land mammals, are everywhere. The stags can be huge, easily weighing up to 17 stone and more. They're also incredibly photogenic and are often seen striking dramatic poses on the skyline, so a decent telephoto lens will help you capture their undeniable majesty. In autumn, listen out for the stags bellowing in the hills.
Sealife
Dolphins, porpoises, minke whales, seals, basking sharks and even the occasional orca can be seen. The common (or harbour) porpoise thrives in the waters around Loch Fyne and summer is the time to see basking sharks.