Young Person's Guarantee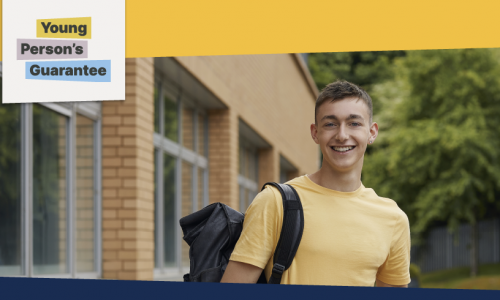 Portavadie is proud to commit to the Young Person's Guarantee and join employers across Scotland in creating the best opportunities we can for young people. As an organisation, we believe that investing in young people is an investment in a successful long-term future for Portavadie.
The Young Person's Guarantee will make it easier for us to connect with young people and is a joint commitment to provide opportunities for all 16-24 year olds in Scotland. We plan to provide opportunities for young people through offering jobs, apprenticeships, training, and welcoming the fair work commitment. Through this partnership, we'll also be engaging with local schools to create work experience opportunities and encourage more young people to consider a career in hospitality. We are looking forward to working alongside DYW Argyll to deliver opportunities for young people in our area.
Connor Nichol is part of our Front Office Team and is currently undertaking some further training with UHI Argyll. Connor said: "It is fantastic as a young person to feel valued and empowered by your employer and to be invested in to progress, not only just in my career but in life as well."
Kiki Kugananthan, Portavadie's People and Culture Manager, is very clear in the decision to go further in creating opportunities for young people: "Our people are the most important investment we can make here at Portavadie. They deliver the magic and without their passion and pride we simply would not have a business. We want to encourage young people to join our fantasic industry and show them hospitality is now being recognised for the part it plays in all of our lives - providing the experiences, delivering the warmest of welcomes, the beautifully prepared food, the crispest of bed sheets and the most luxurious of spa treatments."
#YPGuarantee #CommittedToYOUth