Update 10th June - We can`t wait to welcome you back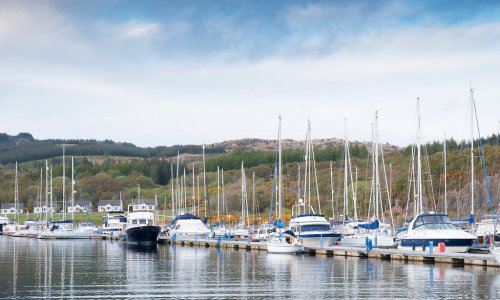 COVID-19 UPDATE - 10th June 2020

We are currently complying with Scottish Government guidance to stay at home, protect the NHS and Save Lives. We have a small team on site providing security and essential maintenance as well as managing enquiries.
Our amazing Portavadie Crew are largely furloughed with a small number continuing to provide essential services while respecting social distancing. We are committed to supporting all of our team members throughout these challenging times.
Further to Scottish Government advice issued today by Fergus Ewing MSP, all reservations due to be arriving from now until 14th July 2020 will be cancelled. If you have a reservation during this period and we have not contacted you yet please be assured that you WILL NOT lose your deposit. If you were coming to stay during this period of time and you were using a gift voucher, your voucher will either be extended or the value of your voucher can be used towards a future stay. We will be in touch via email. There are a lot of bookings to get through so please bear with us, we will be in touch.
We will be taking new accommodation bookings from Wednesday 15th July 2020 onwards in line with the Scottish Government conditional and subject to meeting the Phased Recovery Plan. Please be aware we are still reviewing operating guidelines being issued by Scottish Government on the 18th June which may affect the services available to our guests. These will likely effect the Leisure Experience, including pools, the Spa and on site Dining. we will share details as soon as we are able to.

If you have a gift voucher due to expire in the next few months, again we will extend these.

If you need to contact us please email here and we will do our best to respond within 24 hours. Our phone lines are open 10am-10pm daily.
Book with confidence - All booking deposits will be fully transferrable or fully refundable (in the event of cancellation due to Covid 19 or government retrictions).
We hope all our friends and their families stay safe during this time, our hearts and best wishes go out to everyone. We are looking forward to welcoming our guests and friends back again when its safe to do so.