Prestige Hotel Awards 2019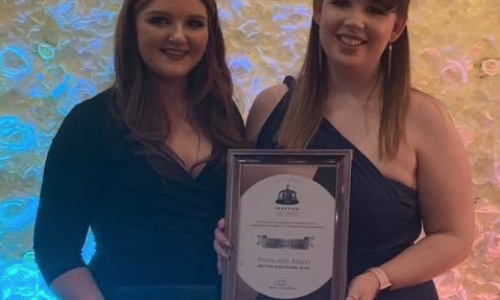 We were very pleased to be finalists for this year's Prestige Hotel Awards again. We were nominated for Best Spa and Leisure Hotel and Best Serviced Accomodation. We won the Highly Recomended award in the Best Spa and Leisure Hotel category - thank you very much to those who voted for us it does mean a lot!
It was a fablous night with lots of laughs, great food, first class entertainment and it really was wonderful to celebrate with some of the best hotels and accomodation providers in the industry.
The awards were held at the wonderful Glasgow Marriott Hotel - who always offer a friendly welcome.
If you would like to find out more about the Presige Hotel Awards you can visit their website by clicking here.