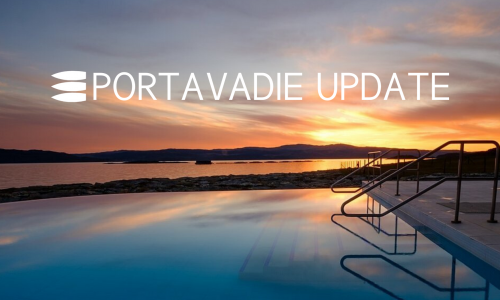 COVID-19 UPDATE - 24th March 2020
COVID-19 UPDATE - 24th March 2020

After the advice for all non-essential workers to stay at home we have taken the difficult decision to close Portavadie altogether until further notice.

Over the previous days we have still had our reception team in answering your queries and contacting our arriving guests, however to ensure the safety of our team this will no longer be the case.

All reservations supposed to be arriving from now until 31st May 2020 will be CANCELLED. If you have a reservation during this period and we have not contacted you yet please be assured that you WILL NOT lose your deposit. Once we reopen again we will be in touch with you. If you were coming to stay during this period of time and you were using a gift voucher, your voucher will either be extended or the value of your voucher can be used towards a future stay. Again, we will contact you when we reopen.

If you have a gift voucher due to expire in the next few months, again we will extend these when we reopen.

If you need to urgently contact us please email info@portavadie.com and we will do our best to respond within 24 hours. Our phone lines will not be answered in the meantime.

We hope all our friends stay safe at this time, our hearts go out to everyone