Bank Holiday Saturday - 25th May 2019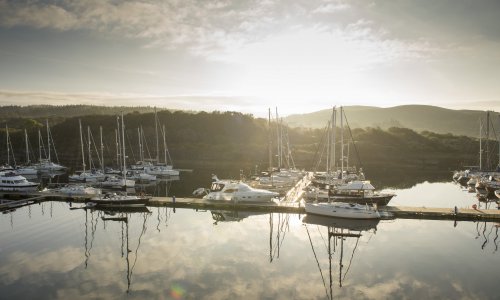 BANK HOLIDAY SATURDAY - 25th of May 2019
We have a fun filled Saturday planned this weekend, we really hope you come and join in. Here's what's going on:
YOGA SESSIONS
Anna from YogaStop will be holding yoga sessions at 10am and 4.30pm. At 10am the yoga will be a vinyasa style, this is ideal for yoga practitioners with slightly more experience - however beginners are welcome. Vinyasa is about combining breath and movement to create a union between body, mind and soul. The 4.30pm session will be a hatha style. This is slow yoga and suitable for beginners, participants will hold asanas for longer - working deeply into their tissues to create pools of energy and tranquility. Each session will be an hour long.
RIB RIDES
Sea Clyde​ will be joining us this Saturday to offer rib rides for those who want to get out and explore the water! 30 minute rides are available from our marina for just £15p/p from 12.30pm.
LIVE MUSIC
We are also welcoming The Jammy Beggars​ onsite to play some live music from 2-4pm.
MARKET LUNCH MENU
Our famous market lunch menu deal will be available on the day, served from 12-2.30pm. £15.95 for 2 courses or £18.95 for 3 courses! Check out the menu here.
SPA TREATMENT DISCOUNT
Our Spa team are also putting on some special offers for this weekend (Saturday 25th and Sunday 26th May). Try out our brand new Made for Life treatments for less this weekend! Try our Catch the Breath back and head 25-minute treatment for just £30 or try our Hand on Heart back, face and scalp 55-minute treatment for just £50.
Whatever you fancy doing we hope to see you this weekend!